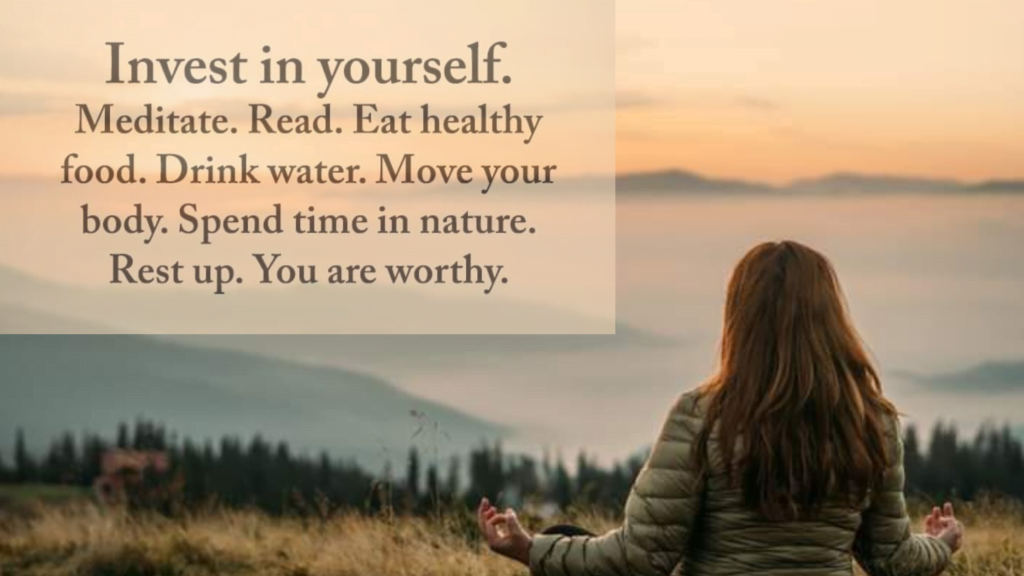 Did it ever come to your mind that you can invest in yourself?
What does it mean to invest in yourself? When you hear the word investment, the first thing that probably comes to mind is finance. But you can invest in a lot more, for example, investments in your health, knowledge, experience, or personal development. It may ultimately pay off even more than any stock.
In this Article, Erika will share her view on why Investment in yourself is most valuable.
A good investment is essentially one thing: a good decision.
And our ability to judge and evaluate depends heavily on our knowledge and how well we have invested in ourselves. The school does not teach you the most important lessons and topics, such as self-empowerment and self-discovery. These are the crucial qualities and skills that everyone needs sooner or later.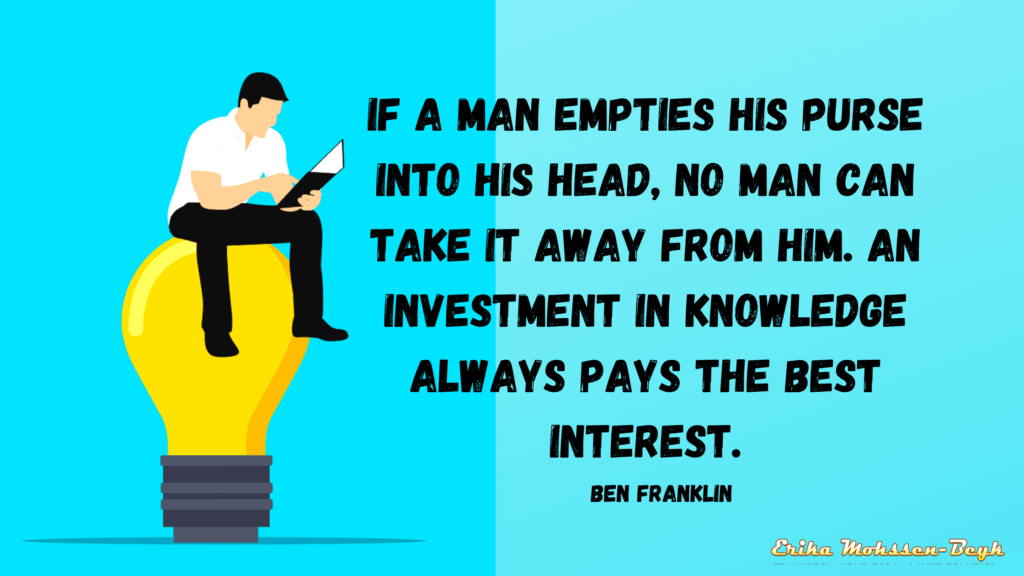 Previous Article on: How to be a Leader of your own Life
Health is everything
The first way to invest in yourself is to focus on your health. It costs money to eat healthily, but better health benefits only become apparent over time.
When you are in the best of health, you can work productively. Also, physical fitness leads to better mental health, which means you'll be in a better mood and have greater mental clarity.
Since health problems often only arise after years of inadequate nutrition, and eating habits, you should act early and set the right course. The longer you put off a healthy lifestyle, the harder it will be to correct later.
You know exercise is good for you. Exercising regularly a few times a week gets rid of calories and leads to a healthier lifestyle. With fitness, you have both: physical and psychological benefits.
Do inner work – invest time in a journey to find yourself. Try Meditation.
Another important investment
The most important investment you can make in the digital age is an investment in yourself. Algorithms and machines are substituting more and more activities. However, what a machine can never replace is your uniqueness as a human being. And this is right what you need to strengthen.
What you invest in yourself is the one thing no one can ever take from you! You can lose everything, but not your knowledge. Your mind, skills, and attitude are part of you, and you cannot lose them.
Once you have decided, you must determine what you are investing for yourself. Many people find this first step difficult.
Your investment will drive you out of your comfort zone
Essential is to invest and not just spend money on a coach or product, but act on what you learn and use it. You spend money and get back a multiple through the newly learned skills and your personality's growth.
Some people think that they can't do it financially. You would have to save elsewhere, like shopping less, short vacations, and eating out?
Once you have decided, you must determine what you are investing for yourself. Many people find this first step difficult. But if you invest in yourself, you can reap the benefits later.
RELATED: How to Build Habits that Lasts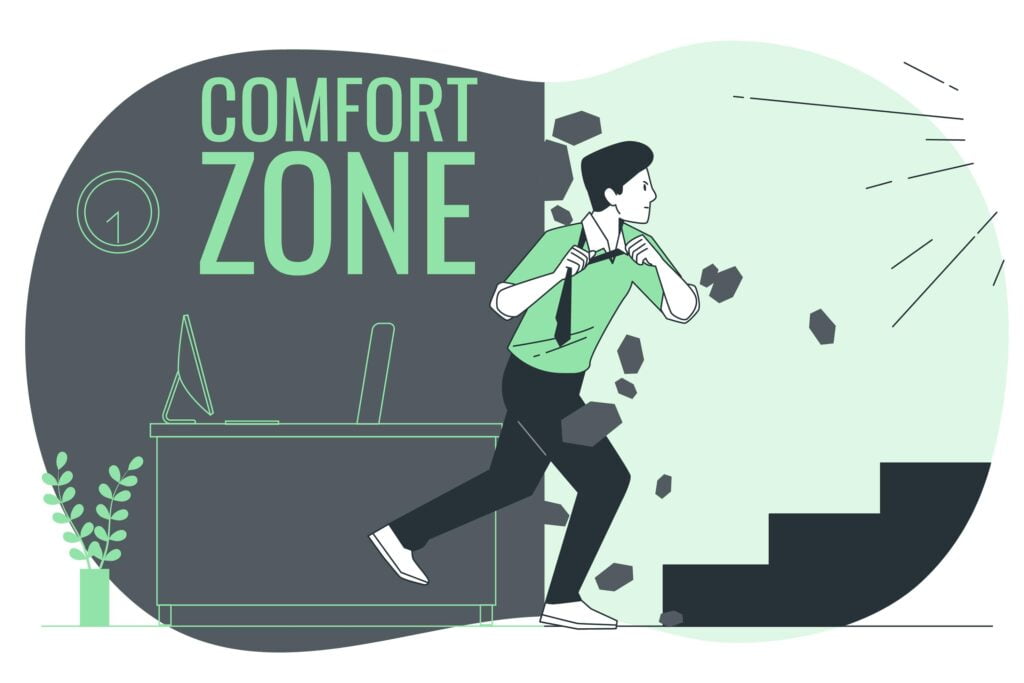 Investing in yourself is not a question of money but the will to invest time to acquire new knowledge. Do what you enjoy and what interests you. Only those who follow their passion will not have to regret anything in old age.
Depending on your needs, look for someone who can inspire you and guide you on how best to invest in yourself and thrive. A Coach is very good at this.
JOIN MY SKILLSHARE CLASS FROM HERE
Why should you invest in yourself?
It is about the most natural thing in the world: growth and happiness.
You want to be happy, achieve your goals, and be the best version of yourself.
You do not have to settle for the low wages.
You do not have to settle for a job you don't enjoy.
It's about investing in the most critical thing in our lives: In yourself! Material items are perishable, but knowledge is the most expensive commodity we can only achieve with many resources.
Investing in developing your skills and abilities will make you more productive, innovative, and adaptable to the changes that are on the horizon.
Check this Powerful Course on 8 Pillars to Reinvent yourself and Become Best Self
Get this Free eBook immediately > You Are Worth It – A Guide To More Self-Esteem